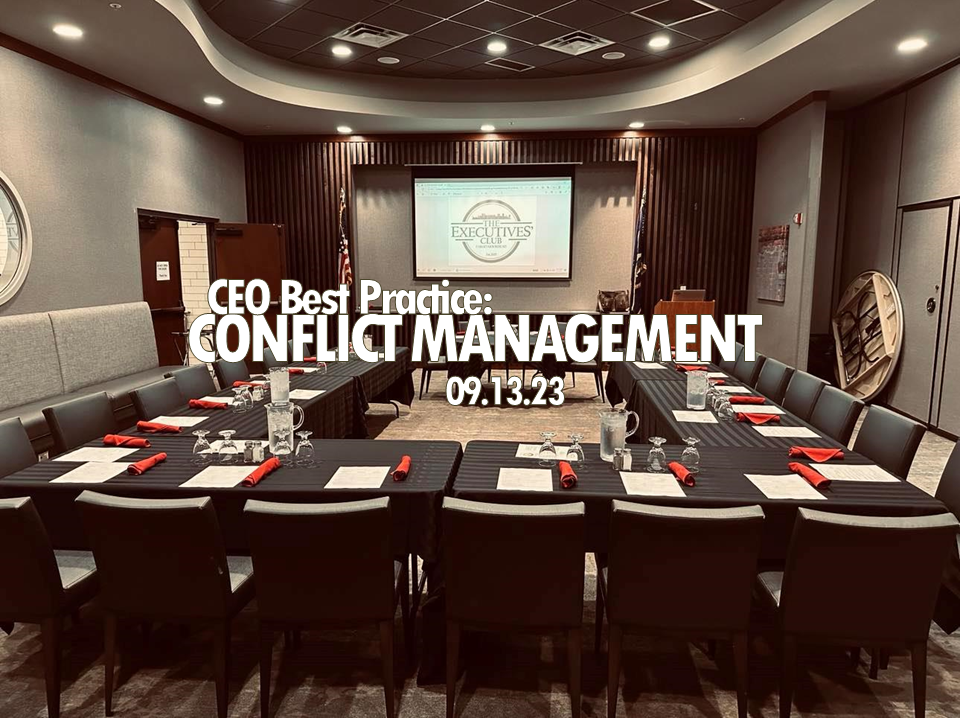 CEO Best Practice: CONFLICT MANAGEMENT
16
16 people viewed this event.
How conflict competent is your organization?
Conflict should occur in organizations. The presence of conflict is actually a sign of an effective business. Whenever there's a free flow of ideas, creativity and activity, people are going to butt heads. If no conflict exists, something is wrong.
The CEO's role is to acknowledge that he or she is the one who sets the tone for cooperation, rather than conflict.
We'll discuss:
√ Conflict Management: An Overview
√ The CEO and Executive Teamwork
√ Organizational Conflict
√ Conflict Resolution Strategies
√ Employees and Conflict
√ Mediation of Conflicts
Join the conversation!
"Difficulties are meant to rouse, not discourage. The human spirit is to grow strong by conflict." —William Ellery Channing