What are core values? They are a small set of vital and timeless guiding principles for your company. A good rule of thumb is to limit them to somewhere between three and seven. As always, less is more. These core values define your culture and who you truly are as people. When they are clear, you'll find they attract like-minded people to your organization. You will also find that when they are applied in your organization, they will weed out the people that don't fit. Once they're defined, you must hire, fire, review, reward, and recognize people based on these core values. This is how to build a thriving culture around them.
– Traction by Gino Wickman



BE UPFRONT.
Our Members choose to be straightforward, honest and forthright, both with our words and our intentions. We get to-the-point by being direct, real and even vulnerable, because we understand that vulnerability leads to accountability and is the truest source of genuine authenticity. We don't waste each others' valuable time.
GET TO KNOW EACH OTHER.
We put people first, without exception. We want to hear your story and understand your Why. We enter professional relationships with a mutual respect of the roads each other have traveled and an appreciation of the milestones we've reached. This why our key differentiator is a Membership list of individuals, not of companies or organizations.
LEARN BY TEACHING.
There are 2 types of best practices: those we learn from others, and those we learn the hard way. Every day, Members of The Executives' Club contribute to the depth of knowledge and the breadth of experience of our circle. We accept teaching as an integral responsibility of managing. If we're not teaching, we're not really leading.
CREATE BIG MOMENTS.
We look for opportunities to create moments in the world that are pivotal, empowering and defining. Most people miss these daily opportunities because they're looking through too large a lens; they're looking at the whole world, rather than their world. The best leaders understand how to show up in the small, even mundane encounters and interactions we each experience every day.
LIVE INTENTIONALLY.
Purpose. Fulfillment. Significance. Our Executives' Club Members chart a path that will impact the lives of others and make a difference in our communities. We love what we do, but understand that our jobs don't define us as individuals. Through commitment and discipline to our first 4 core values, we set a course to the 5th!
SOME OF OUR FAVORITE CORE VALUES FROM SOME OF OUR FAVORITE MEMBERS

IMPACT DRIVEN
We strive to create the maximum impact in all that we do.
UNWAVERING COMMITMENT
We honor our commitments over convenience.
GROWTH MINDSET
We seek out and support employees who seed to improve themselves.
ALIGNED VISION
We take time to understand the client's vision and the role we play in seeing it through.
COMMUNITY FIRST
We believe in community over competition. Every time.
– Codelation | Josh Christy, Founder and CEO

DO THE HONORABLE THING
We are committed to upholding the highest standards in our words and actions.
MAKE IT HAPPEN
We approach everything we do with determination, tenacity and resourceful passion.
REACH FURTHER
We strive to find creative ways to bring the best service and product possible to the marketplace.
CARE FOR EACH OTHER
Our family-oriented and fun-loving environment brings out the best in everyone.
– Enclave Companies | Ben Meland, President

INTEGRITY
Integrity is synonymous with respect; we believe that every business opportunity is not worth pursuing if it can't be done with honesty. When we speak and act with integrity, we'll never have to fear the results of our work.
EXCELLENCE
Excellence means going above and beyond, not settling, and not accepting the status quo. In business, it's not just checking the box or going through the motions, but striving for greatness in everything we do.
AMBITION
Ambition is that driving force behind our desire to be great. It's the determination to never give up and always strive to become better in every facet of our business. We will always work harder to better ourselves, our team, and our business relationships.
CREATIVITY
Being creative is part of our passion to be exceptional problem solvers. It takes imagination to go beyond the ordinary. It's creativity that allows us to have vision and foresight, and adjust to our clients' needs.
HAPPY & GRATEFUL
Being happy and grateful means having a positive mindset and appreciating what you have. Choosing to be positive, and having a thankful attitude determines how we live and treat others. It's this mentality that makes our team caring, open, and fun.
– BNG Team | Brady Nash, CEO

TEAM: We are family
We value the diverse backgrounds, strengths and contributions each person brings to our team. We build a strong, positive foundation for our company through mutual respect and support.
SERVICE: We are relationship driven
We focus on the interests of those we serve with future relationships in mind. We understand that helping others reach their goals brings success to all involved.
INTEGRITY: We are ethical
We uphold strong standards in our recruiting and business practices. We approach our responsibilities with a high regard for truth and focus on the candidate and client's best interest.
GENUINE: We are authentic
We communicate openly with our clients, candidates, and each other to strengthen our trust and loyalty. We value people for who they are.
EMPOWERMENT: We are employee-owned
We are encouraged to be leaders who embrace growth and learning with passion, accountability and determination. We recognize empowerment comes with self-responsibility.
– Preference Employment Solutions | David Dietz, CEO

Employ the superstars
Never put money before people
Fuel growth and innovation in everything we do
Be a pillar in our local communities
Provide our team members with a stable and fun work environment
Be passionate in every moment
Deliver WOW through our service
Be more than just an experience, and set a new standard
– Matt's Automotive Service Center | Matt Lachowitzer, Founder and Owner 

Clients First
We have a clients first philosophy and ensure that our goals are strategically aligned with our clients'. Every decision we make, we think about the client first and make sure it's in their best interest.
Results
We exist to drive results and growth for our clients.  If we can't produce a return on their investment then why should they hire us in the first place?
Creatively Innovate
We strive to be on the cutting edge of technology and new innovations especially when it comes to marketing.  We're never satisfied with the status quo or 'good enough' and always push for continuous improvement.
Pursue Growth
In the digital marketing world, things change rapidly. For us, it's imperative to constantly push ourselves to learn and be on top of any new developments. We also encourage and support our team members to pursue professional and personal growth.
Have Fun
Who wants a job they don't enjoy? We make it a priority to ensure our team members LOVE coming to work. This is why our team is passionate about helping and making a difference for our clients. And trust us, those are fun things to do!
– AdShark Marketing | Rick Berg, Co-Founder and CEO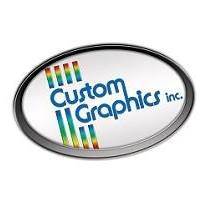 Committed
to customer, company, and employees.
Flexible
with customer schedules, personal schedules and work schedules.
Trustworthy
in following through with our promises, what we say, and in doing our job.

Excellence
in how we perform our work, how we present to the customer, how we dress, carry ourselves, help and train peers.
Innovative
introducing new ideas, original and creative in thinking.
– Custom Graphics, Inc. | Zach Paxton, President
GROWTH, CHANGE and ACCOUNTABILITY ARE MANDATORY
Nothing can improve without change
THE TRUTH ALWAYS WINS, ALWAYS
True ethics starts with truth
DO WHAT YOU FEAR
We do not allow fear to direct or control us, Do that which you fear and the death of fear is certain
EVERYONE HAS POTENTIAL
All have God given talent and capacity if they choose to use it
QUESTION-LISTEN-OBSERVE-LEARN
Only by observation can we truly gain understanding
– CEO Solutions | Harlan Goerger, President
To be added to this page, Members of The Executives' Club of Fargo-Moorhead can submit your CORE VALUES to kurt@the100.work
"Keep your thoughts positive because your thoughts become your words. Keep your words positive because your words become your behavior. Keep your behavior positive because your behavior becomes your habits. Keep your habits positive because your habits become your values. Keep your values positive because your values become your destiny."
– Mahatma Gandhi